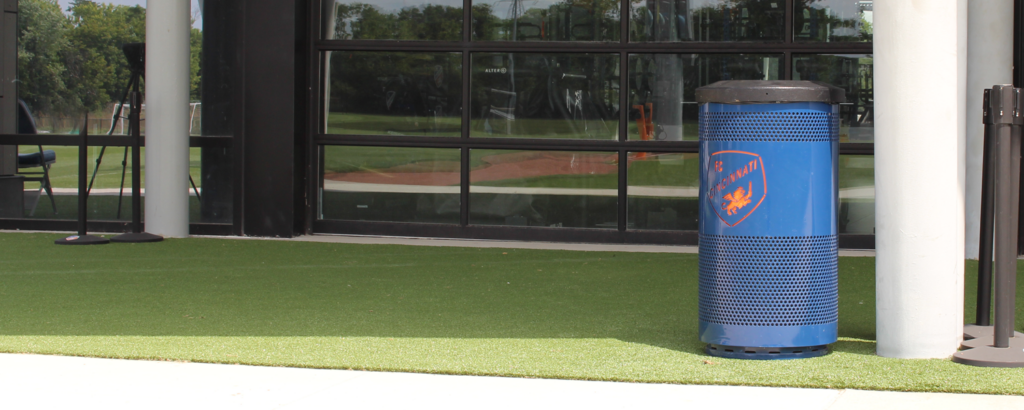 Customize your Brand Logo and Colors for a Truly Authentic Product
We have three distinct methods to superimpose your organization's logo onto our steel-built products to reflect your brand identity for a long duration:
1. Precision laser cut your logo with a one-color backsplash insert panel:
2. Incorporate decals to add secondary colors to enhance the laser cut-out and backsplash panel:
3. Insert non-fading multi-color panel(s):
Provide a high-resolution image of your logo to receive a no-obligation rendering of a custom trash can, recycling receptacle, and outdoor bench.
This rendering helps obtain a visual consensus among decision-makers to determine the optimum design approach to best brand your facilities.
The initial two steps of our logo design process deliver the essential artwork to visualize the enhanced branding attributes our custom waste receptacles, recycling bins, and custom outdoor benches will provide to your physical environment.
Witt Industries' design team provides you with the artwork necessary to receive vital feedback from internal and external stakeholders. This critical collaboration aspect of securing community buy-in shouldn't be overlooked when selecting your organization's custom trash receptacles, recycling bins, and outdoor benches.  
Once the artwork is approved, and your order is placed, we manufacture and ship your custom products to your location.
"The Witt team was exceedingly easy to work with, and their branded receptacles met our program standards for durability and economy. The aesthetics of the final trash receptacles blend perfectly with the Idaho Central Credit Union Arena décor."
– Guy Esser, Project Architect, University of Idaho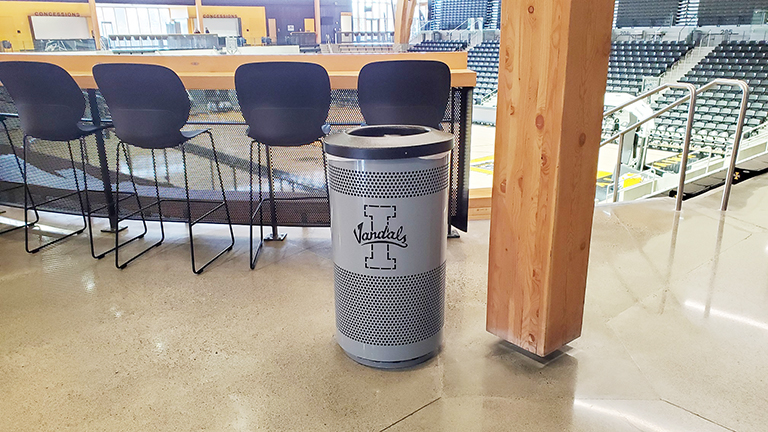 City of Sharonville, Ohio
"We love our new customized waste receptacles from Witt. The vibrant professional finish of each receptacle gives our Community Center a whole new sporty feel! The quality is top-notch and we are excited to have these in our center for years to come." 
– Carol Williams, Assistant Parks and Recreation Manager, City of Sharonville.