The initial two steps of our logo design process deliver the essential artwork to visualize the enhanced branding attributes that our custom waste receptacles and custom outdoor benches will deliver to your physical environment.
Witt Industries' design team provides you with the artwork necessary to receive vital feedback from both internal and external stakeholders. This important collaboration aspect of securing community buy-in shouldn't be overlooked when selecting your organization's custom trash receptacles, custom recycling bins, and custom outdoor benches solutions.  
Once the artwork is approved and your order is placed, we then manufacture and ship your custom logo trash cans and custom outdoor benches to your specific location.
"The Witt Industries team made our decision-making process a seamless exercise.  The design image allowed us to share our custom waste receptacles with our management group for their ultimate approval.  We love them!"
– Kimberly Brown, Co-Owner, Ace Hardware of White Mountains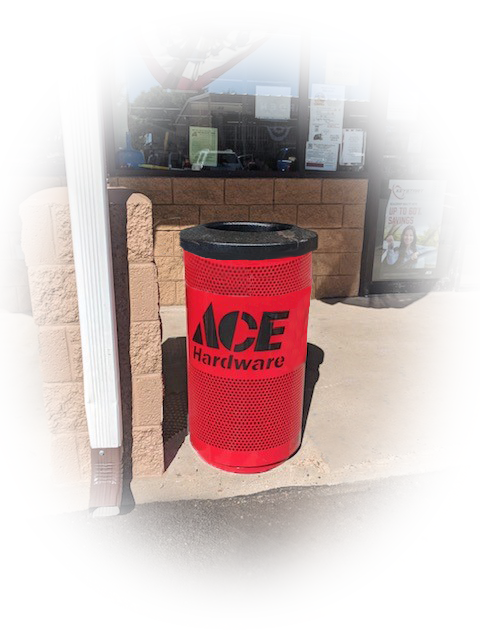 City of Sharonville, Ohio
"We love our new customized waste receptacles from Witt. The vibrant professional finish of each receptacle gives our Community Center a whole new sporty feel! The quality is top-notch and we are excited to have these in our center for years to come." 
– Carol Williams, Assistant Parks and Recreation Manager, City of Sharonville.