Parks/Recreation Customer Testimonials
"The custom trash cans look amazing in our facility! My bosses are very impressed with the clarity of our logo and the overall quality of the product."
– Jason Remmert, Operations Coordinator
Round Rock Sports Center, City of Round Rock, TX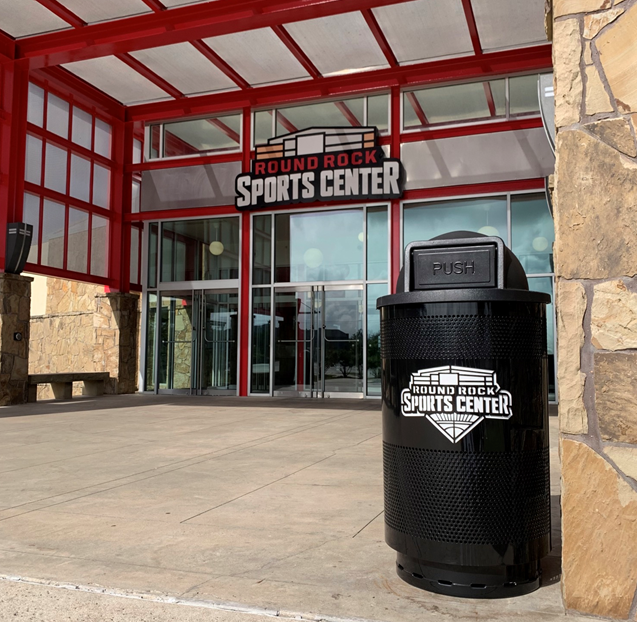 "We love our new customized waste receptacles from Witt. The vibrant professional finish of each receptacle gives our Community Center a whole new sporty feel! The quality is top-notch and we are excited to have these in our center for years to come." 
– Carol Williams, Assistant Parks and Recreation Manager, City of Sharonville.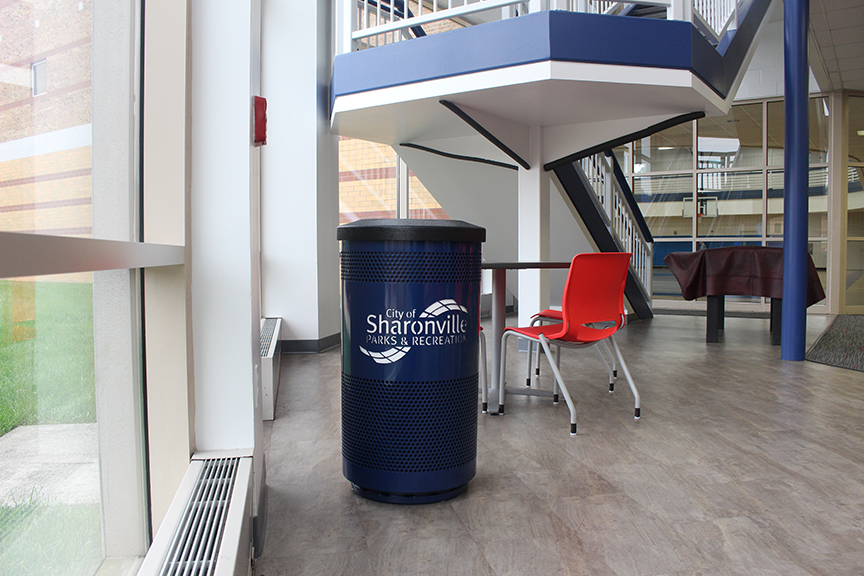 Lafayette Parks & Recreation
"Our Witt Custom Logo waste receptacles look amazing in Loeb Stadium.  The process of Witt Industries team manufacturing our commercial trash cans couldn't have been easier."
-Jon Miner, Director of Operations, Lafayette Parks & Recreation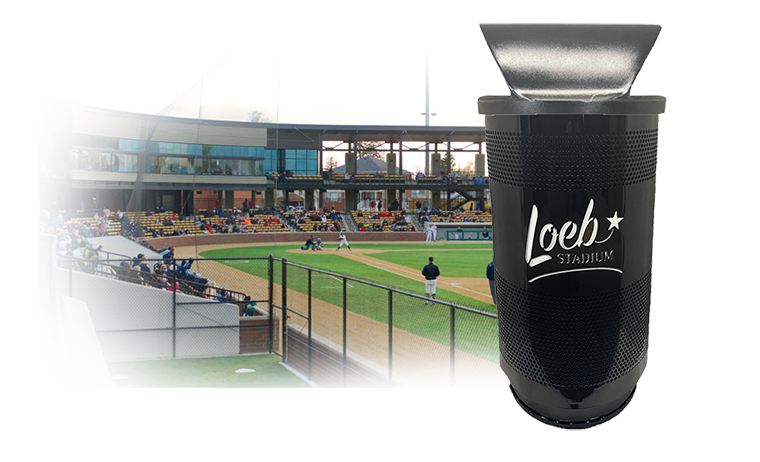 "We selected the custom trash cans offered by Witt Industries to enhance our community spaces. The quick turnaround from concept to delivery and product longevity were essential to our decision-making process."
-Steve Inman, Public Works Director, City of Franklin, OH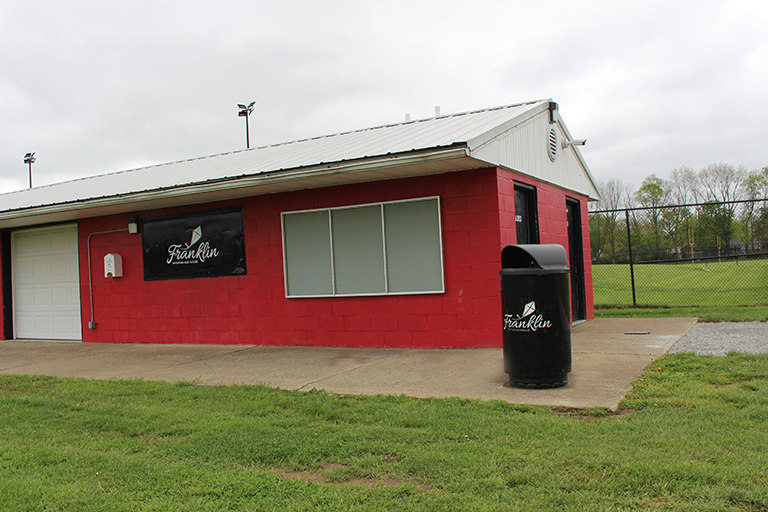 Your brand is used to promote your unique identification to generate public recognition. Your logo is the quickest identifiable expression of your brand as the symbol of your city, team, company, organization, or school.
Witt Industries custom trash receptacles, custom recycling bins, and exclusive custom outdoor benches offer the ability to promote your brand during stakeholder interactions at your facilities. 
Witt custom logo products are perfect for stadiums, entertainment venues, universities, K-12 schools, office complexes, corporate headquarters, restaurants, retail stores, parks, airports, healthcare buildings, and municipalities.