Archbishop Moeller High School
"The receptacles enhance our campus by building the Moeller brand throughout the school."
– J. Marshall Hyzdu '96, President, Archbishop Moeller High School
Cincinnati Country Day School
"The Witt Custom Logo team was very personable, realistic, and responsive. The product exceeded our expectations and further enhanced our beautiful 62-acre campus."
– Josephine McKenrick, Director of Strategic Marketing & Communications, Cincinnati Country Day School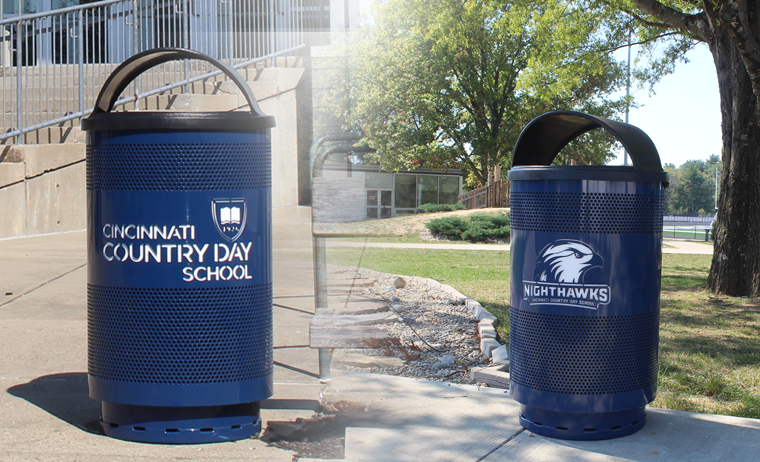 Your brand is used to promote your unique identification to generate public recognition. Your logo is the quickest identifiable expression of your brand as the symbol of your city, team, company, organization, or school.
Witt Industries branded waste receptacles, custom recycling receptacles, and exclusive outdoor benches offer the ability to promote your brand during stakeholder interactions at your facilities. 
Witt custom logo products are perfect for stadiums, entertainment venues, universities, K-12 schools, office complexes, corporate headquarters, restaurants, retail stores, parks, airports, healthcare buildings, and municipalities.