K-12 Education Customer Testimonials
Archbishop Moeller High School
"The receptacles enhance our campus by building the Moeller brand throughout the school."
– J. Marshall Hyzdu '96, President, Archbishop Moeller High School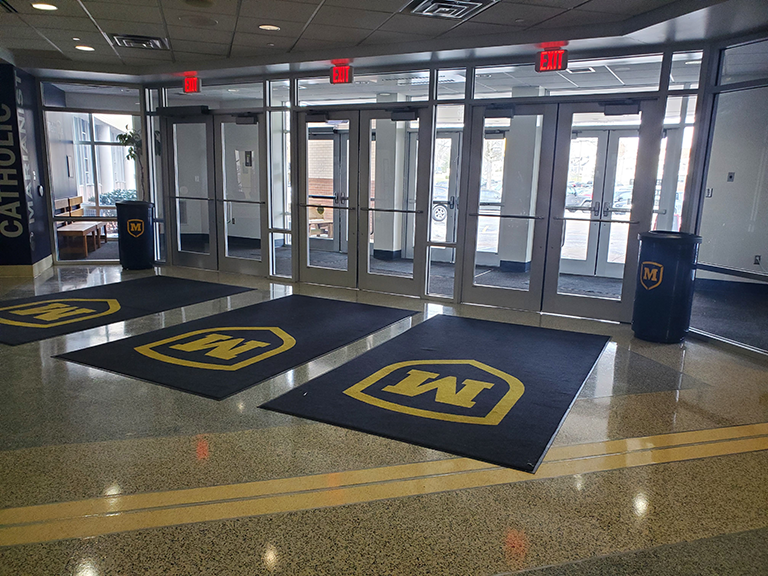 Cincinnati Country Day School
"The Witt Custom Logo team was very personable, realistic, and responsive. The product exceeded our expectations and further enhanced our beautiful 62-acre campus."
– Josephine McKenrick, Director of Strategic Marketing & Communications, Cincinnati Country Day School, Cincinnati, Ohio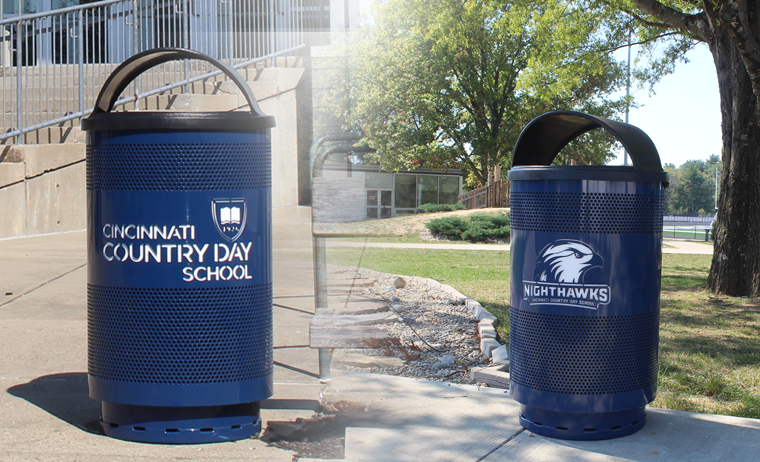 Eastside Preparatory School
"These custom receptacles look great on our campus! Our community is very pleased with the way they look!"
– Jim Owen, Facilities Night Manager, Eastside Preparatory School, Kirkland, WA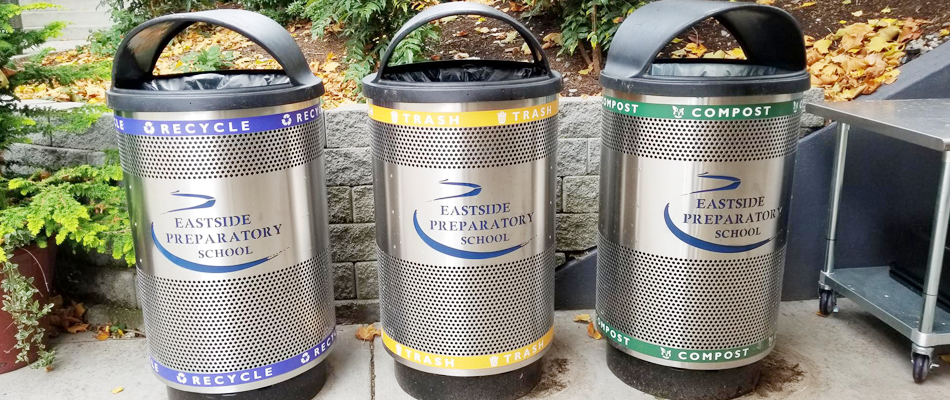 Chaparral Elementary School
"When our elementary school needed new trash cans, we found Witt Industries after weeks of online research. We were immediately struck by their amazing customer service and custom trash cans, where we could engrave our school logo for essentially the same price as a more generic product. Our students, staff, and parents love the finished product."
-Felice Keller Becker, Chaparral Elementary School, Calabasas, CA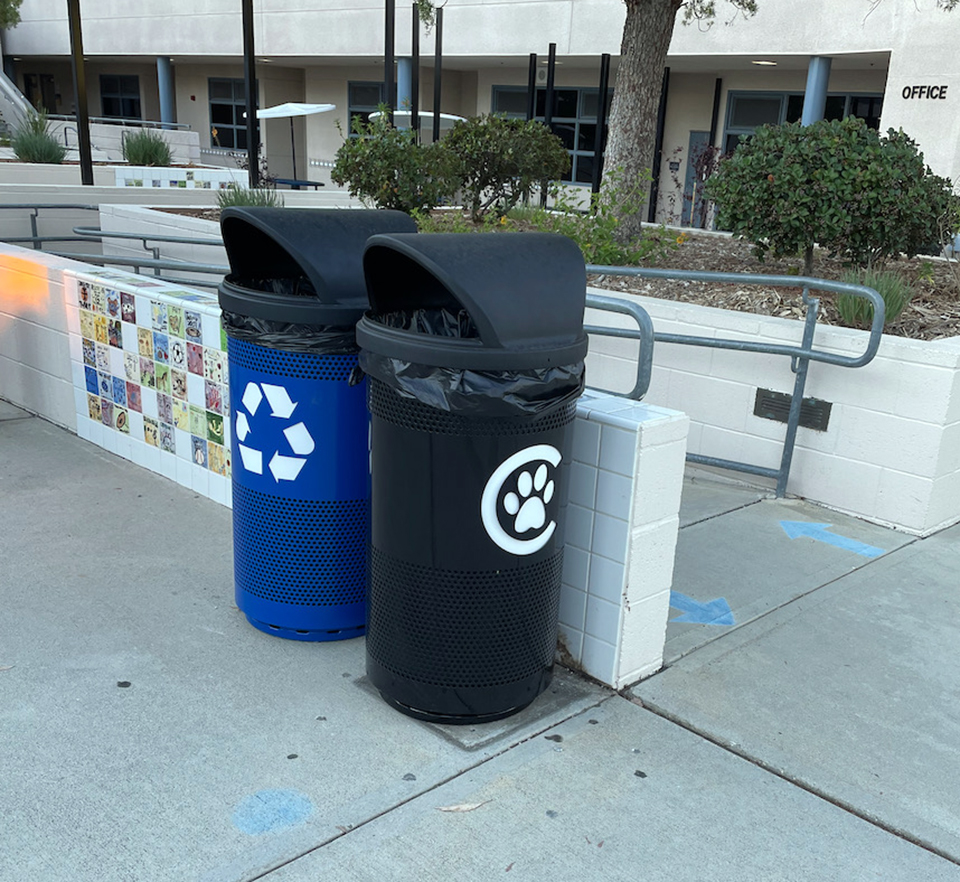 "We often use the phrase, 'The little things make a difference,' when teaching our students or coaching our athletes. The same could be said about having branded garbage cans. You wouldn't think it would dress up a 10,000-seat, 85-year-old stadium, but they do. It was easy to work with Witt Industries to come up with the colors and design of our new custom garbage cans. It is the little things that dress up our facility."
– Kevin Espelage, Athletic Director, Elder High School, Cincinnati, OH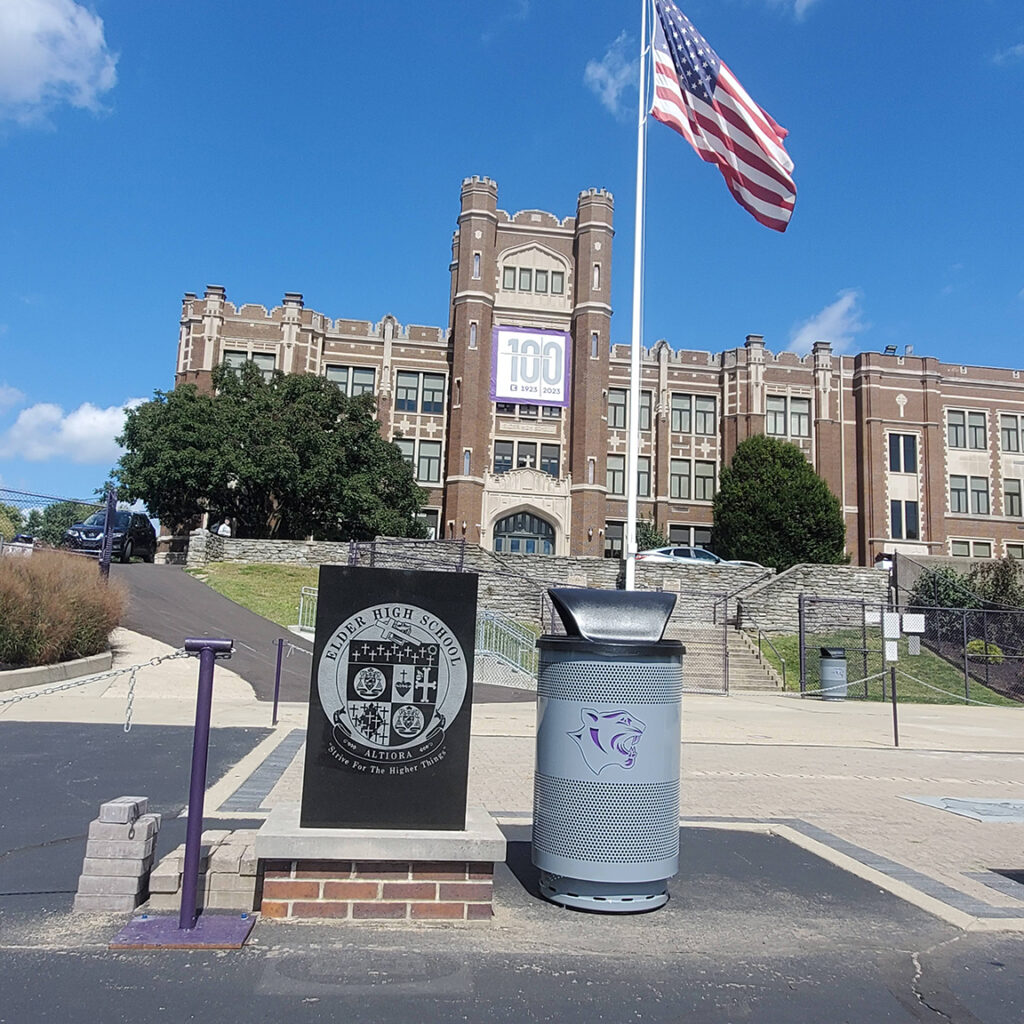 Your brand is used to promote your unique identification to generate public recognition. Your logo is the quickest identifiable expression of your brand as the symbol of your city, team, company, organization, or school.
Witt Industries custom logo trash cans, custom recycling receptacles, and exclusive custom outdoor benches offer the ability to promote your brand during stakeholder interactions at your facilities. 
Witt custom logo products are perfect for stadiums, entertainment venues, universities, K-12 schools, office complexes, corporate headquarters, restaurants, retail stores, parks, airports, healthcare buildings, and municipalities.